What Causes Boiler Failure?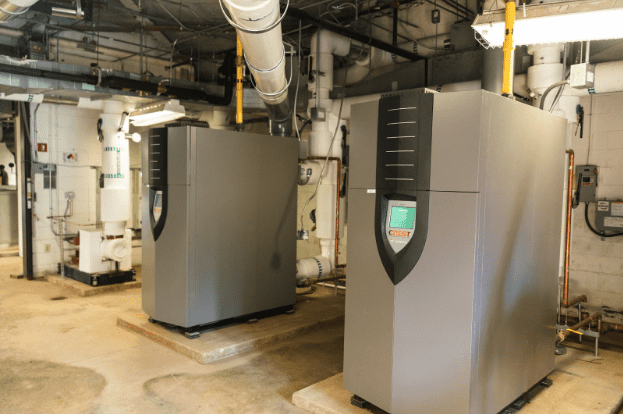 Boiler systems are essential for many commercial and industrial operations. From providing hot water and steam for manufacturing processes to keeping buildings comfortable, a boiler system is an essential part of daily operations. However, boiler systems can fail, leading to costly repairs and even production delays. In this blog post, we will discuss what causes boiler failure, how to avoid it with proper maintenance, and why Paramount Mechanical is the right choice for your boiler system installation.
---
What Causes Boiler System Failure?
There are many possible reasons why a boiler system could fail. Some of the most common causes include improper installation, inadequate maintenance of the unit, incorrect fuel or water levels, incorrect settings on the unit's control panel, corrosion in the heat exchanger, or a malfunctioning safety valve. Improperly installed units can be more prone to failure due to a lack of experience when it comes to connecting the components correctly and properly sizing them according to the load they will handle. That's why it's important to choose an experienced contractor like Paramount Mechanical for your installation needs!
Maintenance Tips for Prolonging Your Boiler System Lifespan
Fortunately, there are some things you can do as a business owner or facilities manager that can help you avoid costly repairs due to boiler system failure. First and foremost is having your unit inspected regularly by a licensed professional who can inspect all components for wear and tear or other signs of potential problems before they become serious issues. You should also ensure that you are using fuel and water levels specified by the manufacturer's instructions; if these levels are off even slightly it could lead to issues down the line. Lastly, make sure that all control panel settings are correct as per manufacturer specifications so that your unit works optimally at all times.
Why Choose Paramount Mechanical For Your Installation Needs?
Paramount Mechanical has been in business since 1984 providing quality mechanical services throughout Manassas VA and surrounding areas in Washington D.C., Maryland & Virginia specializing in HVAC Services including commercial services such as air conditioning repair & installation along with heating repair & installation services. We also offer plumbing services such as drain cleaning & pipe repair along with boiler system installations & maintenance services too! Our team is highly experienced when it comes to installing new units or repairing existing ones so you know that you're getting quality workmanship every time! Plus our team uses only top-of-the-line products from trusted brands so you know that your investment will last for years to come without any major repairs or replacements needed!
If you're looking for reliable service from an experienced contractor when it comes to boiler systems then look no further than Paramount Mechanical! We offer top-notch installations as well as regular maintenance plans so you can rest assured knowing your unit will keep running smoothly year after year! Contact us today and let us help get your project underway – we look forward to hearing from you soon!